Our System is Easy to Use
Dashboard
Keep up to date with all your important account details here. Storage capacity, balance info, membership status and virtual addresses. All in one place!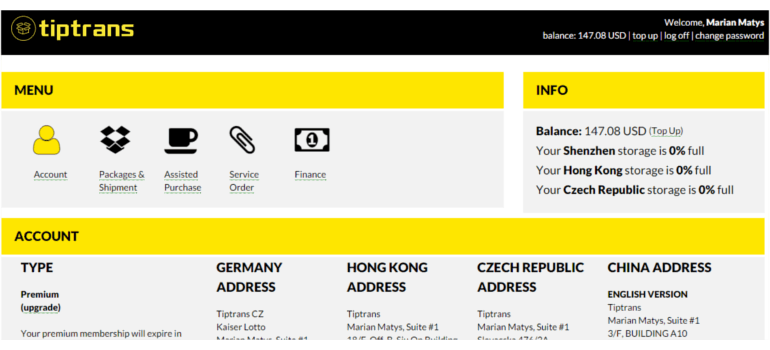 Packages & Shipments
Review the packages you've stored in our warehouses. You can also filter packages based on order status.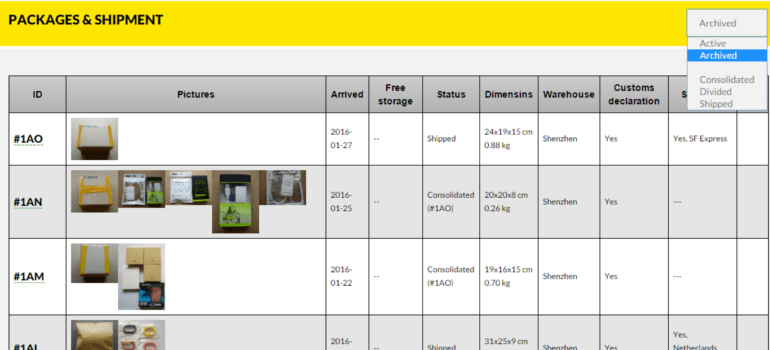 Review your package details here, view photos and submit private notes.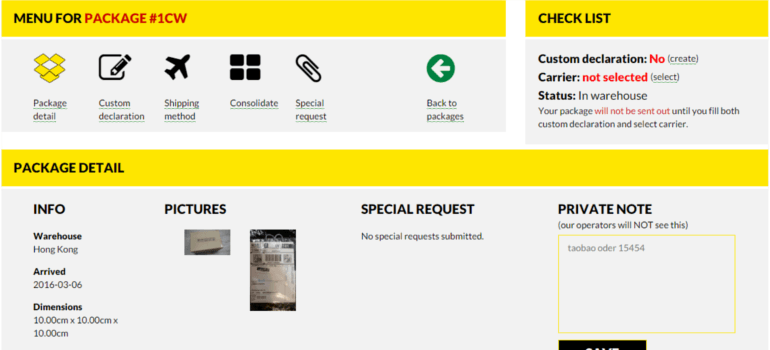 Choose from our extensive list of trusted carriers.
Modify customs invoices. Set your own shipping cost or let our system calculate it for you based on real data.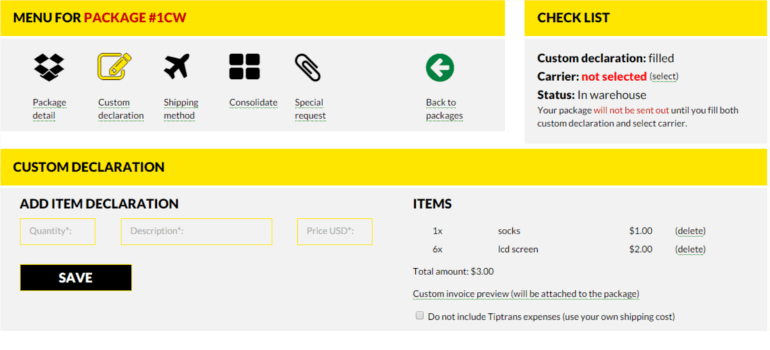 Choose from a range of additional services related to your package.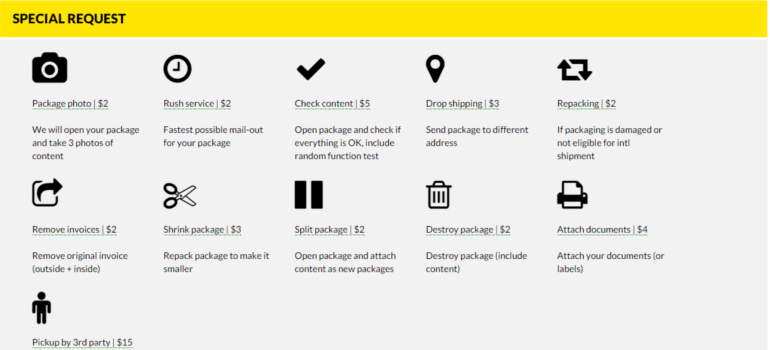 Assisted Purchase
Select from our Assisted Purchase service options, view history and track the progress of your orders.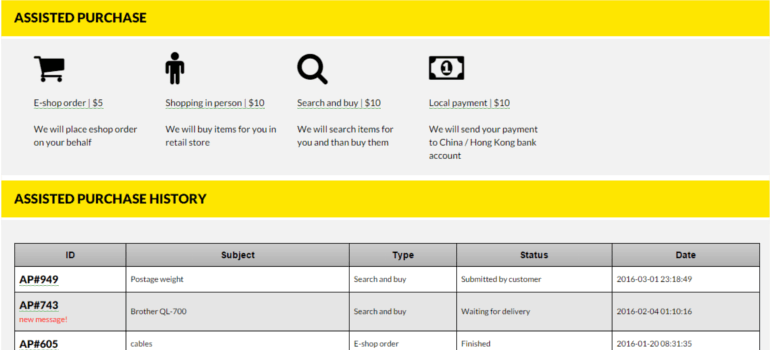 Order items from any online store around the world, including our most popular stores in China, Germany and the UK.
Service Orders
Add any of our general services here and view order history.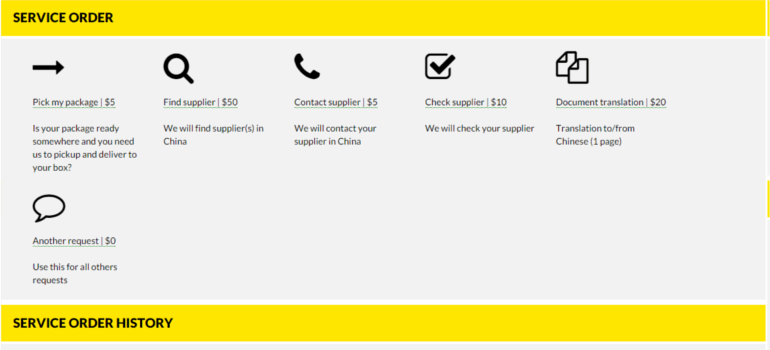 Find a supplier in China. Just let us know your requirements and our team will do the rest.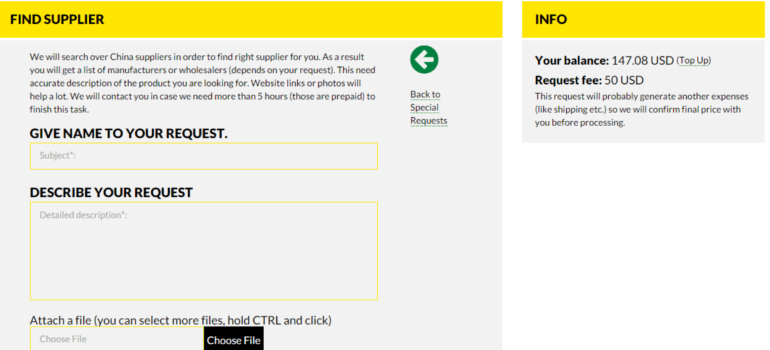 Consolidation
Select the packages you want to consolidate.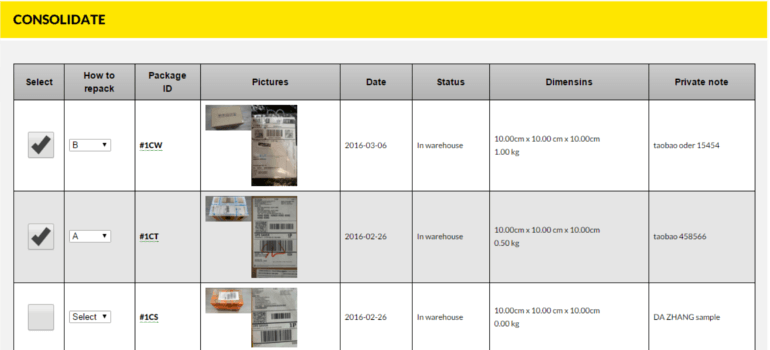 Choose from our consolidation options. Send as-delivered OR pack only internal products to reduce costs.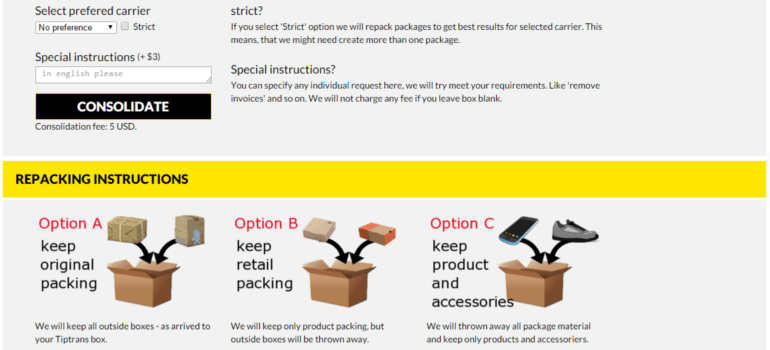 Finance
Review all your financial records and activity in one place.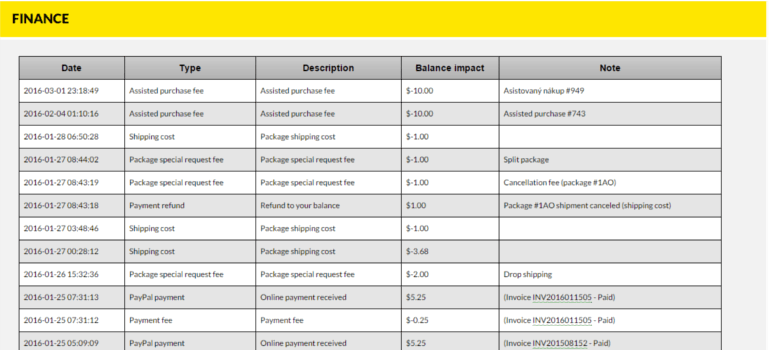 Top up your balance. Review your invoice and pay online or offline using your preferred payment method.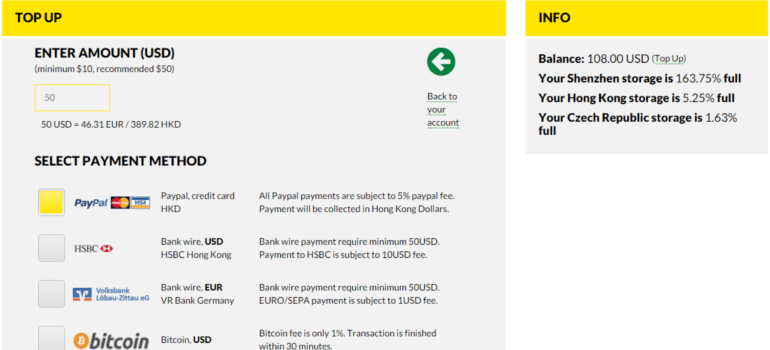 What Customers Say About Us
"... efficient and easy to use."
Celeste Lim, Singapore
"... user-friendly with a nice interface."
Mohammad Faisal Sanjaya, Indonesia
"Great site!"
Adam Dudley, United States
"You guys have proven that you deliver quickly. You're as straight-up as I hoped you would be."
Austin Murray, United States
"Having used the US forwading company Shipito, I was really glad to find a European-based forwarding company that services China. I was particularly impressed with how many addresses and payment options Tiptrans offers. You seem to be better value too!"
Peter Tsabukas, Greece
What our customers think
Spokojenost ve vsech smerech :-)

Jaroslav Ronovský
Výborná služba pro odesílání zboží z obchodu, který doručuje jen na území Velké Británie.

Jana Urbanská
Perfektní a spolehlivé služby, rozumná cena, jednoduchý proces

Pavel Amiridis