Our famous easy-to-use system
Dashboard
This is the place where you find all important details about your account, such a balance, occupied space, local addresses, etc.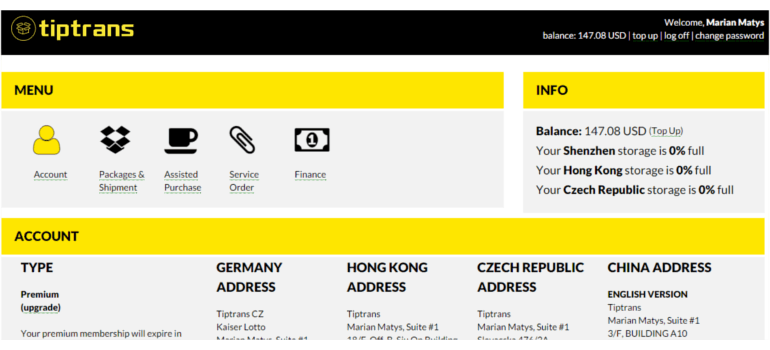 Packages & Shipments
List of your packages in our warehouses. All important details in one place, you can filter packages based on various statuses.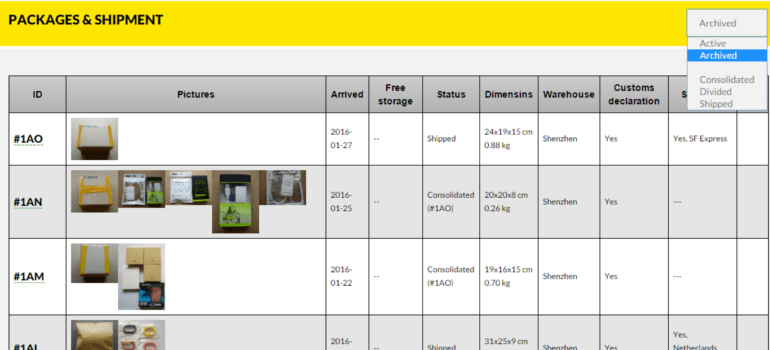 Detail of your package, include your private note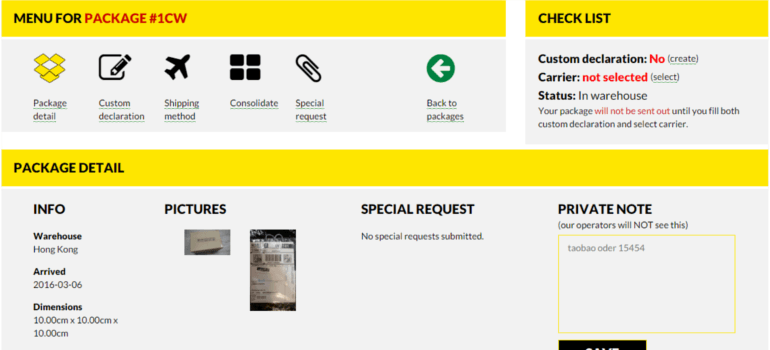 Carrier can be selected by one click
Customs invoice is fully customizable; you can even define your shipping cost. Or let our system use real data.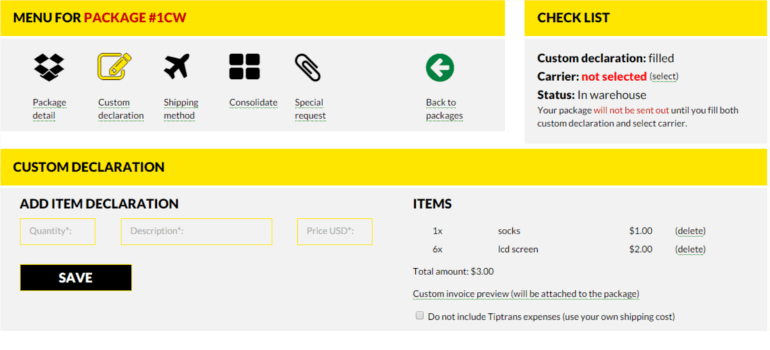 Here you can order various services which are related to your package.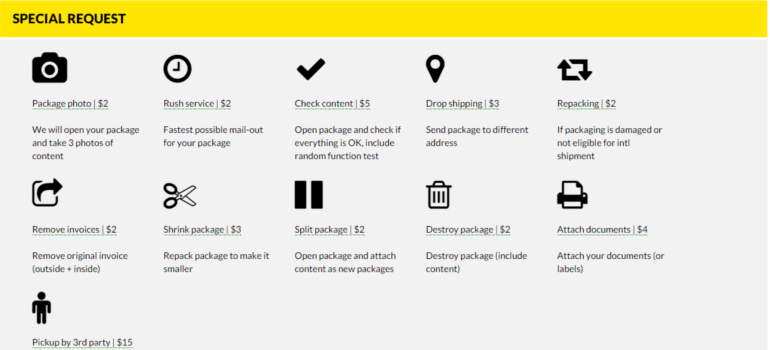 Assisted purchase
Here you can order assisted purchase (personal shopper) and watch progress.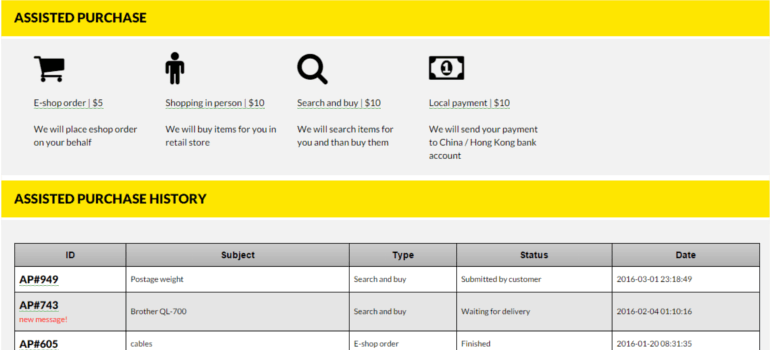 Here you can order any item from any e-shop around a world (however, China, Germany and the UK are most popular)
Service orders
All our (general) services can be ordered here. Section include history, messenger, etc.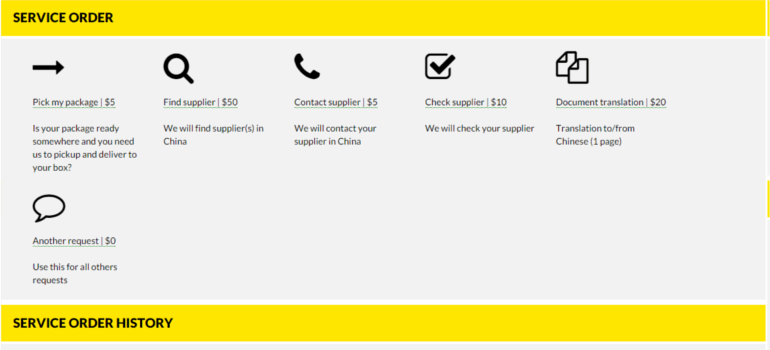 Supplier from China? No problem, let us know about your requirements, our team will do the rest.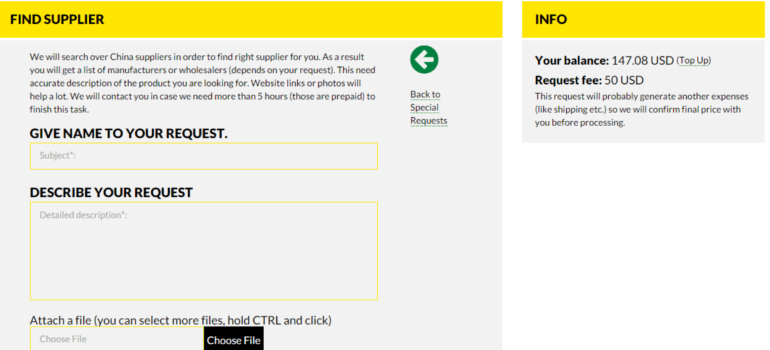 Consolidation
Selection of packages to be consolidated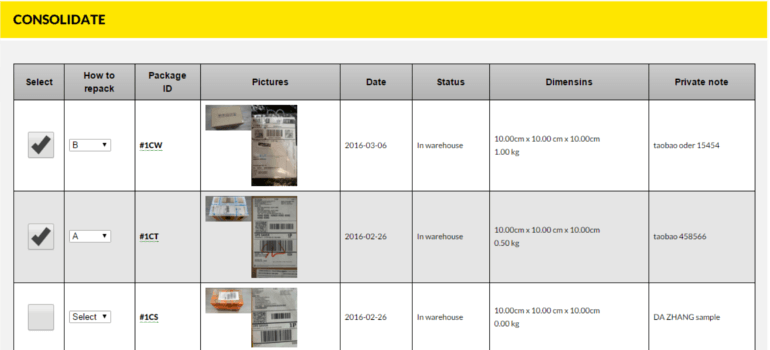 You can choose from different consolidation methods - we can leave packages as-is, or pack only products to save more.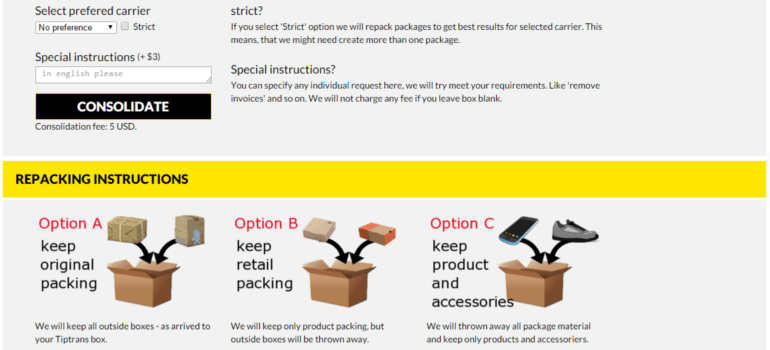 Finance
All finance record in one place - you know exactly where you've spent your money.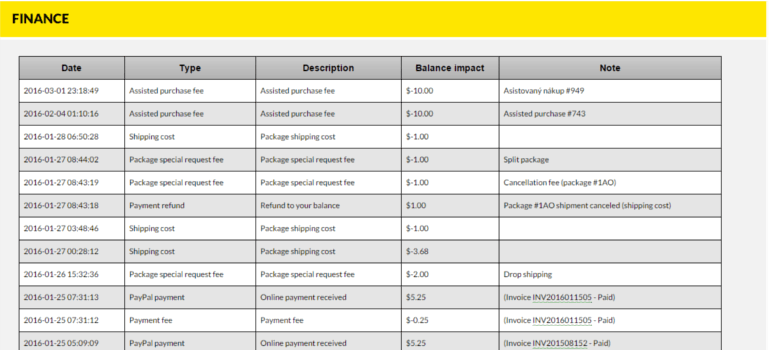 Balance top-up. Just select a payment method, you can pay online or offline; the system will send you an invoice with all information.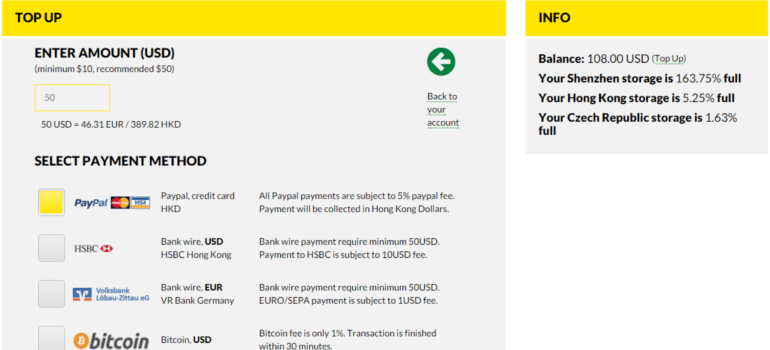 What customers say about our system.
"Efficient and easy to use"
Celeste Lim, Singapore
"user friendly with very nice interface"
Mohammad Faisal Sanjaya, Indonesia
"Great site"
Adam Dudley, United States
"You guys have proven that you can deliver quickly and that your company is as real as it I hope it was."
Austin Murray, United States
"I am a member in the US shipito forwarding services, and I am glad I found a Chinese/European forwarding company that has so many options in payments/addresses e.t.c. You seem even better than the American company!"
Peter Tsabukas, Greece